Recently, we received one inquiry about 20 units of bilge&blast pumps 80CWZ-14. The customer needs it to ship to the Netherlands. The customer is claimed to be a highly driven company with many years of experience in the field of supplying technical spare parts in the shipping industry, which was founded on the 1st of March 2010.
Usually, we do not have stock for these pumps, but the time to produce these products is very short only around 10 days. After checking with our technical department and production department, we send our offer with cast iron Self-priming centrifugal blast pump within two hours we received the inquiry. Along with the offer, we also send the technical drawings and datasheets for client approval.
We offered quickly and the client founds our products exactly meet their requirements. The client needs the pumps very urgently, so only about two days later, our client decided to buy the pumps from us. When we received the order, we followed our internal procedures to confirm the technical drawing and data sheets, also the delivery time and packing. After confirming, we send our Pro-forma invoice for the client to pay.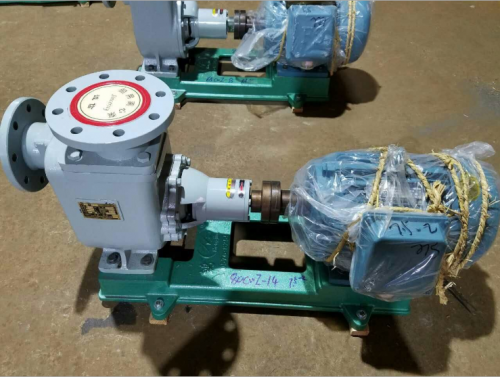 When we received the payment from the customer, we arranged to produce the pumps. As plan, they are finished within ten days, actually, they are finished one day ahead of schedule. They packed the pumps at the tenth day so they are all good and go on the 10th days.
About 5 days before the pumps finished production, we book the shipping for this order so that when the order ready to ship, we can deliver the order right away.
As soon as the order is good to ship, we delivered the whole order to our forwarder's warehouse to waiting for the Custom paperwork. Usually, it takes around 2~3 days. The order delivery terms are FOB Shanghai, our job finished when the order loaded. And then we send the commercial invoice and packing list along with the house bill of lading to our customer.
Luckily, the order delivery is very smooth and fast, the customer is satisfied with our products and service.